There are going to be many times when you think that being an adult totally sucks. You have all this responsibility for yourself. Ugh, who wants that? 
- Jobs aren't just ways to pay for booze anymore. You need to pay rent, buy work clothes, and get a haircut. 
- Relationships aren't just living out fantasy movie scenes. They get real…fast.
- You actually care what your cholesterol levels are…and talk about it with your friends.
- Your friends start to co-habitate, then decide to make it legal in front of lots of people, then decide they are apparently responsible enough to bring another human being into this world—and you wonder if this is something you are supposed to be doing.
- You start wishing you were 35 just to get away from the uncertainty of your 20s. 
- You see people making Pinterest boards about their non-existent weddings and wonder what the heck happened to two people falling in love and being best friends for the rest of their lives instead of one day of overabundance.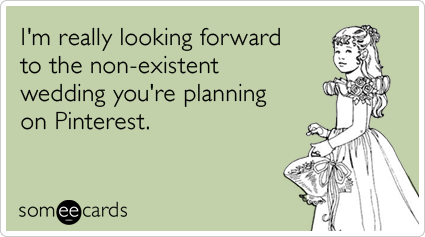 But being an adult-or rather, being a human being-is about choices. You can choose to live your life the way you want to. You don't have to conform to society. You don't have to follow someone else's path. 
You can create your own path. But sometimes creating your own path is really scary. Wouldn't it be easier to just have it laid out for us so we don't even have to think about it? 
That's part of being an adult. Thinking. Feeling. Understanding. Knowing when the voices in your head are telling the truth and when they are fabricating fat, juicy lies. Not being scared to take a risk. And most importantly…
Understanding that you can choose happiness. Happiness does not come from external factors. Your feeling of self-worth does not come from the external environment - even though we've been conditioned to think that way. That piece of paper from the Ivy League school or the promotion may make us temporarily happy, but rarely do they fill us up and leave us to be completely happy and fulfilled.
I used to think this was my key to unlocking the best life, so I kept going and going until I realized that I wasn't becoming as happy as I thought I would. What I know now, and consistently work on every day, is understanding that I can choose to be happy with my life and I can choose to surround myself with people who think the same way. 
Get clear on what you want—and take a stand.